Bang Energy Drink
Bang Energy Drink, Peach Mango

Fancy a fruity soft drink, but could you use a pick-me-up? Then there is now Bang Energy Drink with peach and mango flavours! This energy drink contains a strong caffeine boost to keep you going.

This energy drink with 300 milligrams of caffeine provides some extra stamina and without sugar and without calories.

-----
Ingredients: Carbonated water, Amino acids (L-leucine, glycine, L-isoleucine, L-valine) , Acidifier (Citric Acid), Flavourings, Acidity Regulators (Potassium Citrate, Dibasic Potassium Phosphate, Magnesium Chloride, Calcium Chloride) | Sweeteners (Sucralose, Acesulfame-K), Preservatives (Potassium Sorbate, Sodium Benzoate), Natural Caffeine (0.032%), Vitamins (Niacin, B6, B12)

-----
Warnings:

Do not use this product if you are pregnant or nursing.

Do not use this product if you are taking a prescription drug and/or have a medical condition.


This product contains caffeine and should not be used with other caffeinated products.

This product is for use by healthy individuals.

Too much caffeine can cause nervousness, irritability, insomnia and sometimes a fast heartbeat.

< span class="VIiyi" jsname="jqKxS" jsaction="mouseup:BR6jm" lang="en">

Not recommended for use by children under the age of 18. One can of Bang provides 300mg of caffeine, which is more than two cups of coffee.
Share
Interested in B2B orders? Apply for an account!
View full details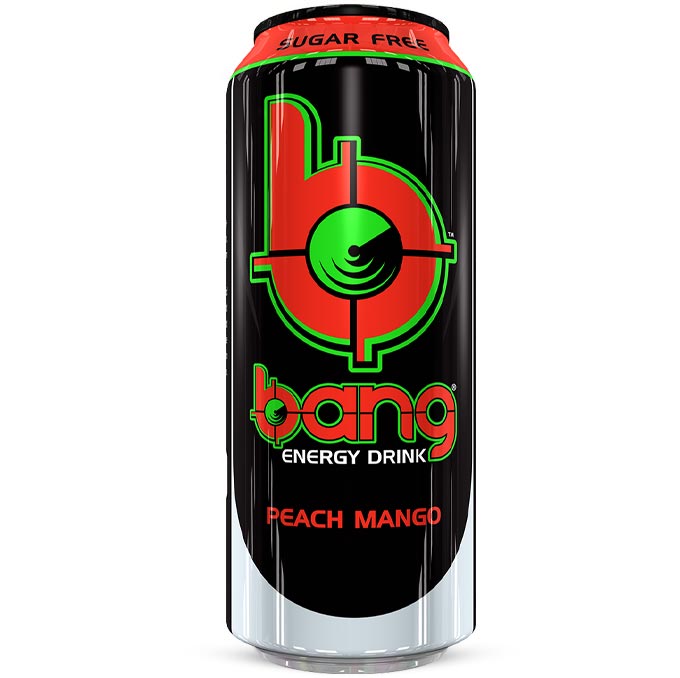 Commonly asked questions
Do I need to register on your website to place an order?

Yes, you will have to apply for an account.
We will verify your company information before approval. After
approval, your account will be activated, you will then have access to
our product prices, stock lists and special promotions.
What is the minimum order at EPIC Food Supply?

The minimum order is 1 pallet ex-works.
Why are there no product prices listed?

You will have to apply for an account first.
After approval by a sales representative you will gain access to our
app and the stock lists, prices and special promotions will be visible.