Big Red Soda
Big Red Soda belongs to the so-called cream sodas that are known for their creamy taste. Big Red Soda distinguishes itself by its red color and the taste of gumballs. The unique combination of orange and lemon oil and vanilla extract provides this special aroma. Especially popular in the southern states of the US, where Big Red Soda originated, it is also called the red cream soda. Nice to try!
Share
Interested in B2B orders? Apply for an account!
View full details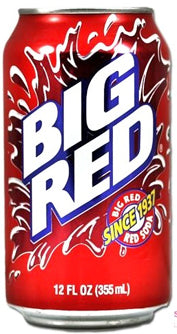 Commonly asked questions
Do I need to register on your website to place an order?

Yes, you will have to apply for an account.
We will verify your company information before approval. After
approval, your account will be activated, you will then have access to
our product prices, stock lists and special promotions.
What is the minimum order at EPIC Food Supply?

The minimum order is 1 pallet ex-works.
Why are there no product prices listed?

You will have to apply for an account first.
After approval by a sales representative you will gain access to our
app and the stock lists, prices and special promotions will be visible.