EPIC Food Supply
Chupa Chups Sparkling, Raspberry Cream.

A sparkling Chupa Chups soft drink. Creamy with a sweet raspberry flavour.

----
Ingredients: carbonated water, high fructose corn syrup, sugar, evaporated fermented Milk (Milk, skimmed milk powder, Milk ferments, lactase), dairy powder (skimmed milk powder, whey powder (Milk strong>), acidity regulators: citric acid; phosphoric acid, 1% raspberry juice from concentrate, stabiliser: hemicellulose from soy, flavourings, colour: anthocyanins.
Share
Interested in B2B orders? Apply for an account!
View full details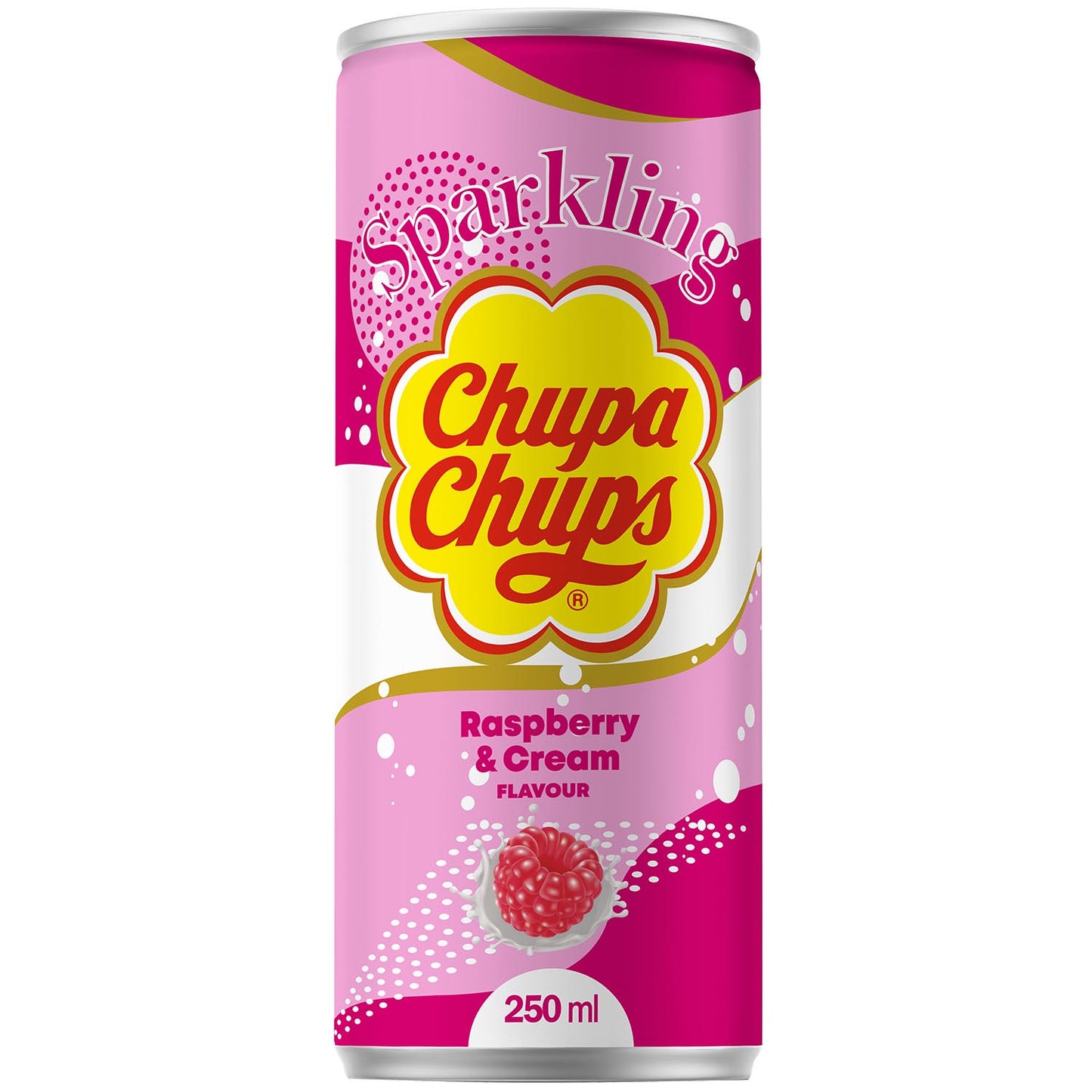 Commonly asked questions
Do I need to register on your website to place an order?

Yes, you will have to apply for an account.
We will verify your company information before approval. After
approval, your account will be activated, you will then have access to
our product prices, stock lists and special promotions.
What is the minimum order at EPIC Food Supply?

The minimum order is 1 pallet ex-works.
Why are there no product prices listed?

You will have to apply for an account first.
After approval by a sales representative you will gain access to our
app and the stock lists, prices and special promotions will be visible.