USfoodz
Can you handle the heat?
Hot Chip is currently the most popular chip in the world. These snacks are classic tortilla chips, which at first glance look like all other tortilla chips... But thanks to the unique spice mix, they are the hottest chips in the world and a bite of them will remain etched in your memory for the rest of your life.

The intensity of the chili first attacks your tongue and then gradually spreads throughout your body. You will not be able to complete this challenge without tears and sweat.

How long does it take before it lights up?
The spices you find in the Hot Chip come from the Carolina Reaper – the queen of chili peppers. On the Scoville scale, its heat reaches 2,200,000 SHU, making it the hottest chili pepper in the world. To top it all off, spices from the Trinidad Moruga scorpion pepper - another hottest pepper in the world - have been added!

What's in the package?
The box contains one beautiful tortilla chip. A glove, it is also ensured that each chip is in one piece shape. All this in a beautifully designed coffin-shaped packaging.

Who is this not suitable for?
But if there is anyone who should avoid this challenge, it is pregnant and breastfeeding women, children, adolescents, people with stomach or intestinal problems. Avoid consumption if you are allergic to capsaicin or have health problems in general.

-------

Ingredients: corn flour (79%), sunflower oil, Carolina Reaper, trinidad moruga scorpion pepper, activated carbon, salt (0.9%)

Allergen information: contains milk, soy and wheat. May contain traces of egg, peanuts and tree nuts.
Share
Interested in B2B orders? Apply for an account!
View full details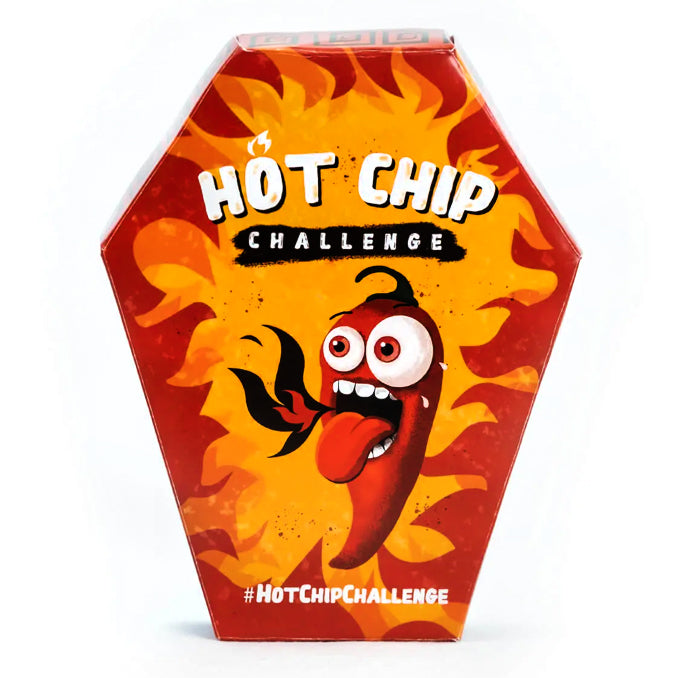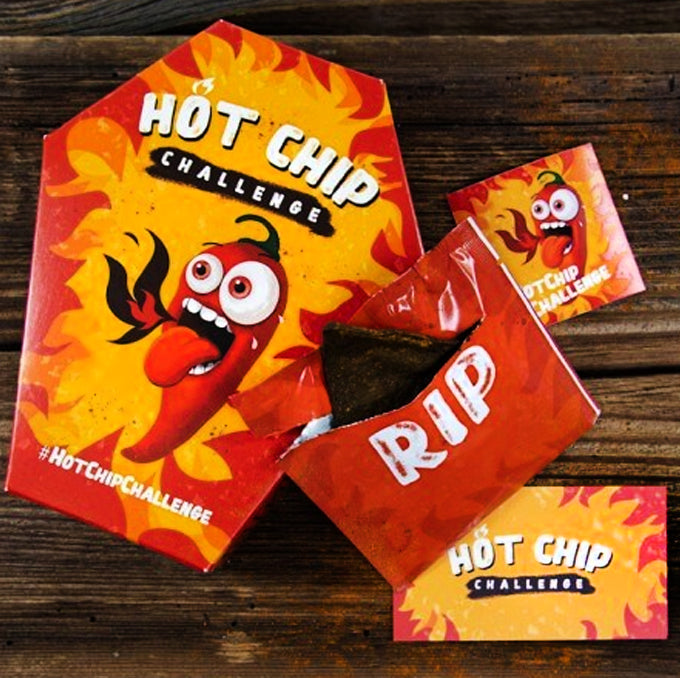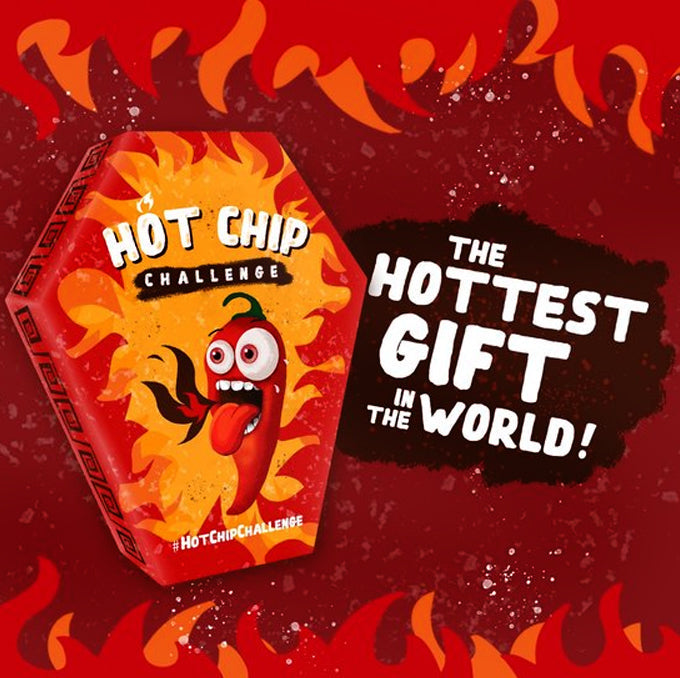 Commonly asked questions
Do I need to register on your website to place an order?

Yes, you will have to apply for an account.
We will verify your company information before approval. After
approval, your account will be activated, you will then have access to
our product prices, stock lists and special promotions.
What is the minimum order at EPIC Food Supply?

The minimum order is 1 pallet ex-works.
Why are there no product prices listed?

You will have to apply for an account first.
After approval by a sales representative you will gain access to our
app and the stock lists, prices and special promotions will be visible.