Marshmallow Fluff
Marshmallow Fluff Strawberry
Marshmallow Fluff with strawberry flavor is a versatile sweet treat, it is airy and spreadable and therefore suitable as a spread, but can also be used to add in and on homemade sweets.

Add a few scoops of Marshmallow Fluff on a sundae, turn it into homemade Rice Krispie Cakes, spread on a sandwich, toast, on a sweet bagel; or make your own FlufferNutter!
---
Ingredients: Glucose syrup, sugar, egg white, artificial flavors, colorings: Beet juice.
Contains: Egg

Share
Interested in B2B orders? Apply for an account!
View full details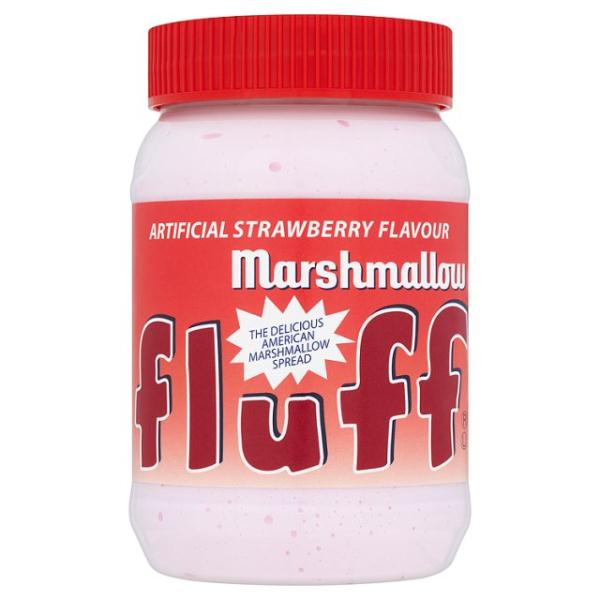 Commonly asked questions
Do I need to register on your website to place an order?

Yes, you will have to apply for an account.
We will verify your company information before approval. After
approval, your account will be activated, you will then have access to
our product prices, stock lists and special promotions.
What is the minimum order at EPIC Food Supply?

The minimum order is 1 pallet ex-works.
Why are there no product prices listed?

You will have to apply for an account first.
After approval by a sales representative you will gain access to our
app and the stock lists, prices and special promotions will be visible.