Milky Way
MilkyWay Hi Protein Bar is a protein-rich variant of the popular MilkyWay chocolate bar. This tasty protein bar offers the same delicious combination of soft nougat and creamy caramel, covered in a thick layer of milk chocolate, but with an extra boost of protein. It is the ideal snack for active people who want to increase their protein intake and enjoy the delicious taste of MilkyWay at the same time. Whether you're on the go or after a workout, the MilkyWay Hi Protein Bar provides a satisfying and tasty treat to satisfy your hunger and maintain your energy.
Share
Interested in B2B orders? Apply for an account!
View full details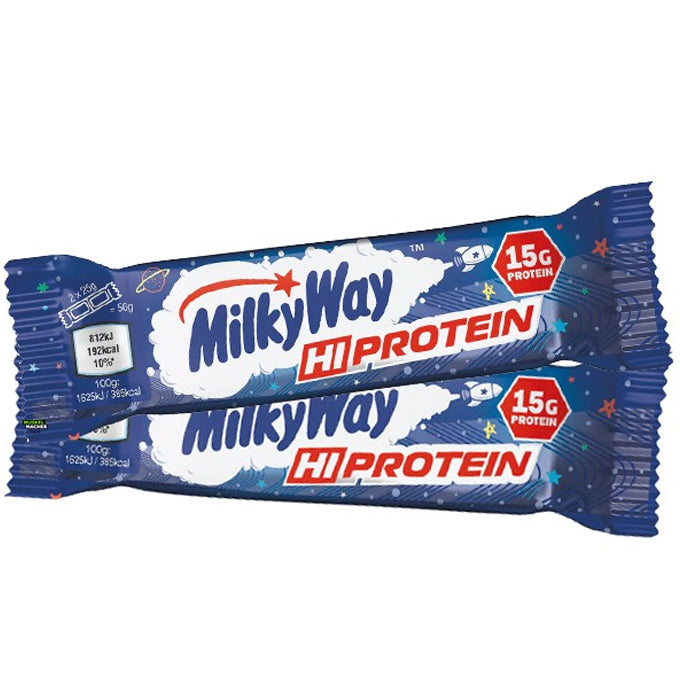 Commonly asked questions
Do I need to register on your website to place an order?

Yes, you will have to apply for an account.
We will verify your company information before approval. After
approval, your account will be activated, you will then have access to
our product prices, stock lists and special promotions.
What is the minimum order at EPIC Food Supply?

The minimum order is 1 pallet ex-works.
Why are there no product prices listed?

You will have to apply for an account first.
After approval by a sales representative you will gain access to our
app and the stock lists, prices and special promotions will be visible.