Nestlé
Princessa Summer Edition, Pistachio Brownie
Crispy biscuit wafers with brownie flavor and a cream of pistachio nuts in between the layers.

-- -
Ingredients:
Palm oil, wheat flour, sugar, skimmed milk powder, whey powder (from milk ), maltodextrin, cocoa powder (1.5%) with reduced fat content, colors (copper complexes of chlorophylls and chlorophyllins, curcumin), raising agents (sodium carbonates, ammonium carbonates), natural flavor (contains walnuts) , emulsifier (lecithin), salt

Share
Interested in B2B orders? Apply for an account!
View full details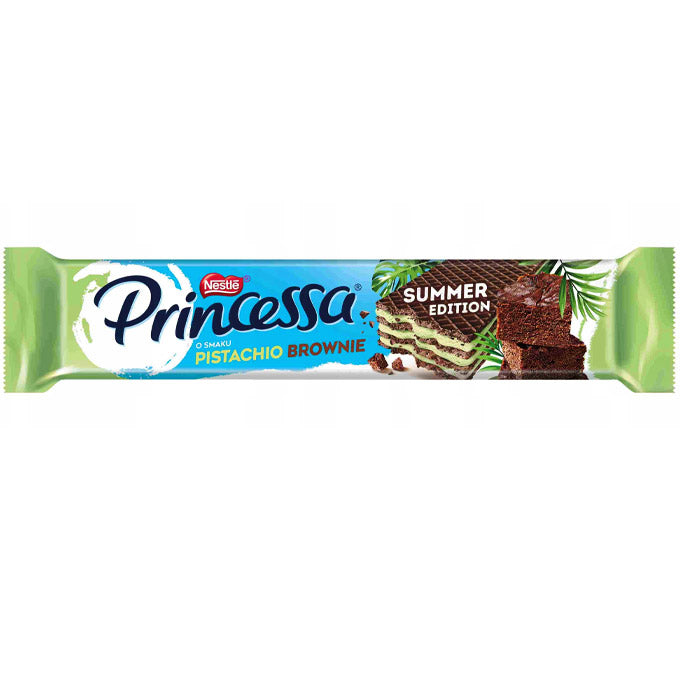 Commonly asked questions
Do I need to register on your website to place an order?

Yes, you will have to apply for an account.
We will verify your company information before approval. After
approval, your account will be activated, you will then have access to
our product prices, stock lists and special promotions.
What is the minimum order at EPIC Food Supply?

The minimum order is 1 pallet ex-works.
Why are there no product prices listed?

You will have to apply for an account first.
After approval by a sales representative you will gain access to our
app and the stock lists, prices and special promotions will be visible.