Sangaria
Sangaria Ramu Ramune Soda

Taste the iconic sweet taste of Japanese summer festivals with Sangaria Ramu Bottle ramune soda, with an almost bubblegum-like taste, in a metal bottle.

Ramune drinks are a popular phenomenon in Japanese pop culture. You often see them in anime, manga and Japanese films and series. The drinks are normally known for their special bottle shape with pop-up cap and the sweet fruity flavors of the ramune soda.
---
Ingredients: Sugar (high fructose corn syrup (domestic production), sugar), lemon extract, grapefruit extract, orange extract / carbonic acid, flavor, acidity regulator
Share
Interested in B2B orders? Apply for an account!
View full details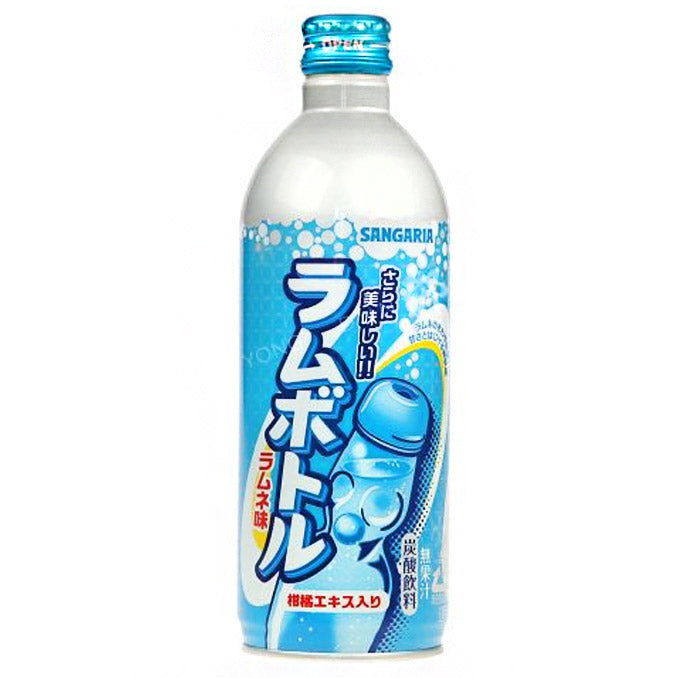 Commonly asked questions
Do I need to register on your website to place an order?

Yes, you will have to apply for an account.
We will verify your company information before approval. After
approval, your account will be activated, you will then have access to
our product prices, stock lists and special promotions.
What is the minimum order at EPIC Food Supply?

The minimum order is 1 pallet ex-works.
Why are there no product prices listed?

You will have to apply for an account first.
After approval by a sales representative you will gain access to our
app and the stock lists, prices and special promotions will be visible.